MFA Graphic Design Thesis Show, Boston University

"Layered Narratives + the Handcrafted Experience" is an immersive installation, which was exhibited at the 2018 MFA Thesis shows at Boston University. My thesis explored the intersection of two concepts — design as a means of personal connection, and the versatility of paper-cut artwork in the broader scope of graphic design. To root these studies, I reflected on my life as a Third Culture Kid and my definition of the word "home" through personal journal entries. The result was a multi-component experience in the Annex at Stone Gallery.
Installation (9'x5' room)
Handcrafted papercuts, Videos, Projection on fabric, Acrylic light projections, Wooden lanterns, Journal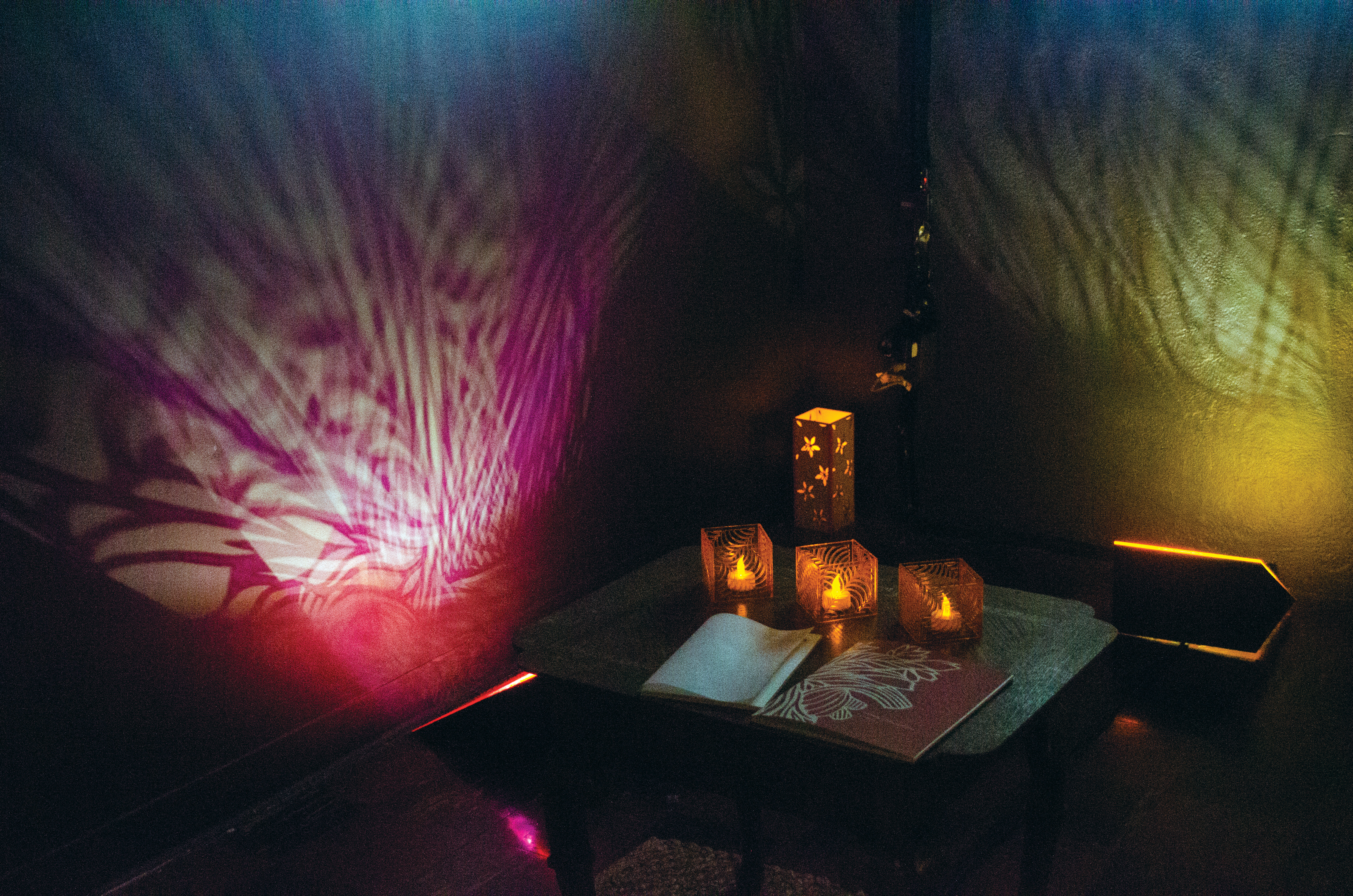 Drawn to preserving family histories, celebrating stories of success, reflecting on personal experiences and building relationships with my audience through visual explorations of layered narratives, I asked several questions; Why are personal connections important? Is that what draws us to a work of art? How do we engage with it? Is it relatable? Can design make you notice the unnoticed?

In parallel, I explored making paper-cut artwork scalable and accessible to a mass audience. How can the impact of paper-cut artwork be elevated without the hand-crafting process, and potentially without paper itself? I explored the scope of paper-cuts as light/shadow, pattern/texture, projection, stencils, structures using alternate materials, and how they interact in space and time-based media via two video pieces,
Tender Buttons
&
Make Something Quiet x Nostalgia
.