A collection of logos I've designed in my freelance creative practice + as a Senior Designer at kor group.
Express Integrations (2021)
Freelance

A consulting/engineering company that helps firms connect various web applications used to run their businesses through customized solutions. A sleek, stylized "E" doubles as a cohesive dataflow connection to capture the brand's innovative, tech-focused approach. The orange-to-coral gradient boldly communicates speed, ease of use and growth.

Make Her Mark event branding, Women's Foundation of Boston (2022)
Senior Designer, kor group

Fundraiser event at the Museum of Science, Boston held by WFBoston, a non-profit charity organization dedicated to empowering women and girls to be financially independent and successful leaders in the Greater Boston area. Additional graphics by Jim Gibson.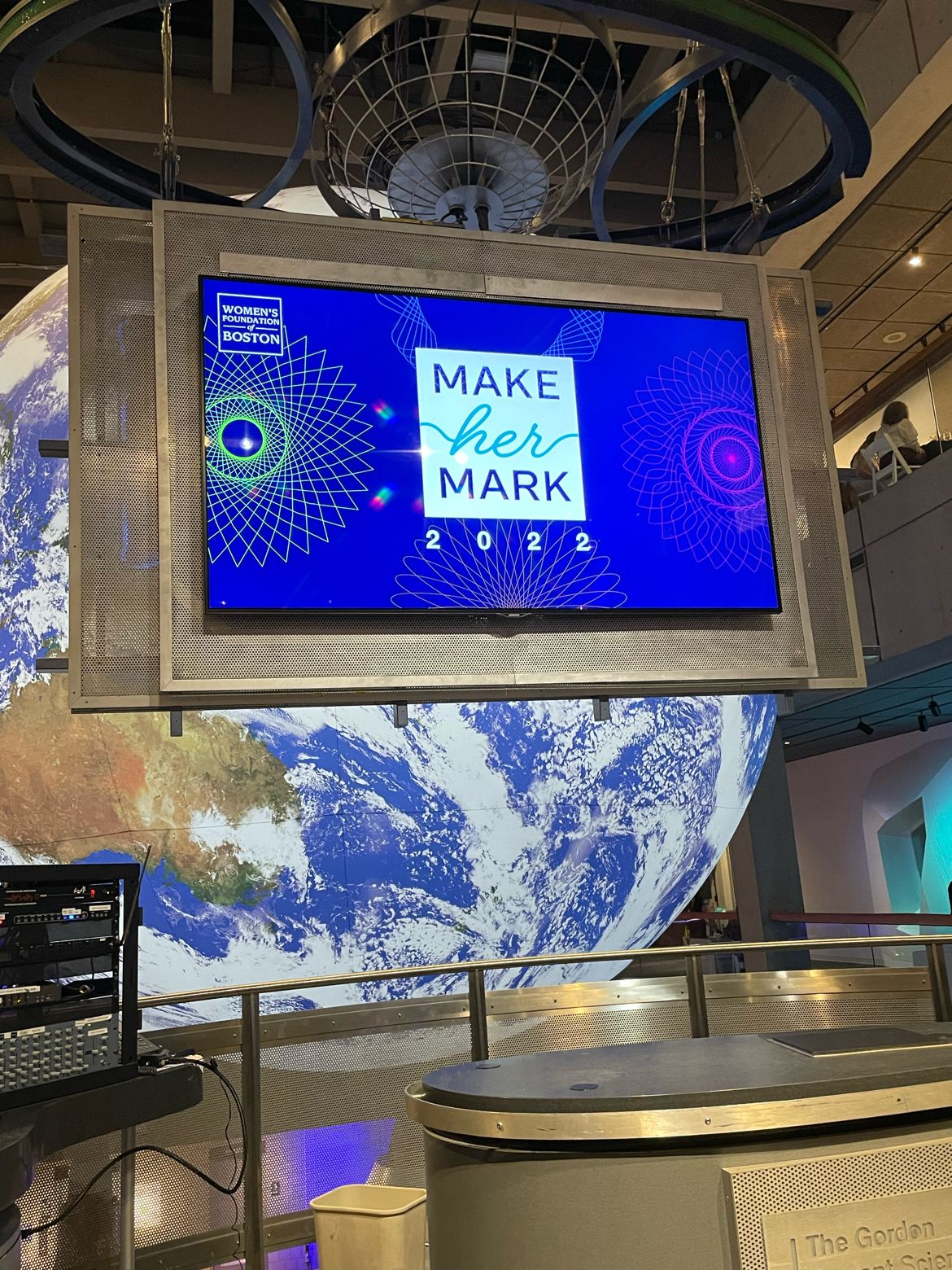 Shoulder to Shoulder Campaign, Saint John's High School (2022)
Senior Designer, kor group
Brand identity for Saint John's High School's newest campaign to raise funds for new facilities, spaces and renovations to the campus. The logo was collaboratively designed with Jim Gibson. I designed a minimal motif that symbolizes brothers with their arms around one another, and support and togetherness.
30 Federal, Rivers Edge (2023)
Senior Designer, kor group
Brand identity and signage for 30 Federal St., a building in downtown Boston. The logo is currently under installation on the premises, and will be updated with images of the actual space.